Faisal Sattar, LUMS alum, Selected for First Global Cohort of McCall MacBain Scholars
Meet Faisal Sattar (BA-LL.B '18), an ambitious LUMS graduate with an extraordinary story. His journey started in Basra Jala, Shakargarh, a remote village in the north-eastern Punjab with only one primary school for boys. This fall, he will begin his LL.M degree at McGill University, where he has been selected from thousands of applicants around the world for the prestigious McCall MacBain scholarship. 
For Faisal, a newspaper clipping became the turning point of his life. When he was in ninth grade, his brother saw an advert for the LUMS National Outreach Programme (NOP) in a local publication. The ad stated that successful candidates would be offered full financial assistance – including tuition, stipend, books, and lodging - to pursue undergraduate studies at LUMS. He cut out the ad for Faisal and said, "You must apply for this scholarship when the time comes, no matter what". Given their family's distressed financial background, a fully funded scholarship would be the only way to pursue quality education. 
For three years, Faisal slept with that clipping tucked safely under his mattress. It served as a reminder to work hard at school. In 2013, his efforts paid off and he was inducted to LUMS through the NOP, and the gears were set in motion. 
"LUMS really transformed me as a person. I met so many amazing and inspiring people from diverse backgrounds. I also learnt how to think critically. I participated in a lot of extracurricular activities, and took up leadership positions that really groomed me," shares Faisal.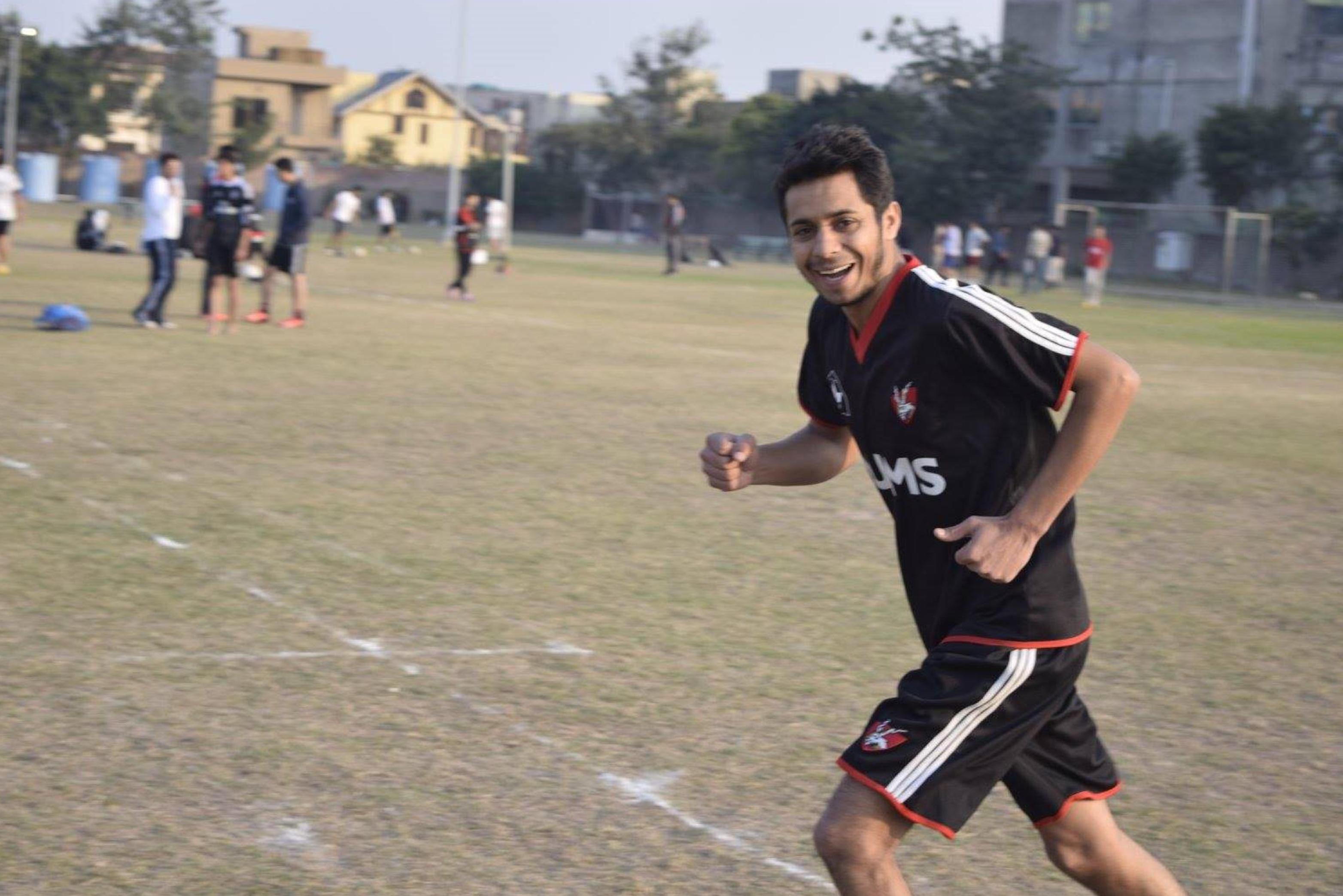 While at LUMS, he never forgot his roots. "I knew that I was very fortunate to get the opportunity to pursue higher education at a top university, and there are so many other talented individuals who didn't. I also knew that I could not have been so fortunate without the support I got from my community. I wanted to make my success a communal fortune," shares Faisal. With this resolve, he applied for and received two grants from the Pakistan US Alumni Network (Global UGRAD-Pakistan) Team. He used these to travel to rural areas around his village, conduct workshops in public schools on topics such as tolerance, education, and women empowerment, and to spread information about scholarships available to students. 
After graduating, he began his career in law. In his current role as a Senior Data Privacy Analyst for a global startup, he provides legal advisory to the company for its AI-driven data privacy solutions. As he thrived professionally, he remained committed to his community. In 2020, he set up a small community school, primarily for girls, in his village, Basra Jala, Shakargarh with a minimal fee model. Nearly 200 students from play group to 10th grade are enrolled there. Faisal personally contributes a significant portion of his monthly income towards the school's operating costs, while his family also donate their time and resources. 

In 2022, while aiming to further his privacy law expertise, Faisal explored a master of laws and applied for a McCall MacBain scholarship. Designed to encourage purposeful leadership, the McCall MacBain Scholarships enable students to pursue a fully funded master's or professional degree at McGill, while participating in mentorship, coaching, and a leadership development program. He underwent a rigorous seven-month selection process, including a final round of interviews in Montréal where he got to meet 88 of the top applicants from across Canada and around the world. "I got to learn about their experiences, particularly their community development work and leadership roles. It was very humbling and enriching experience," he shares.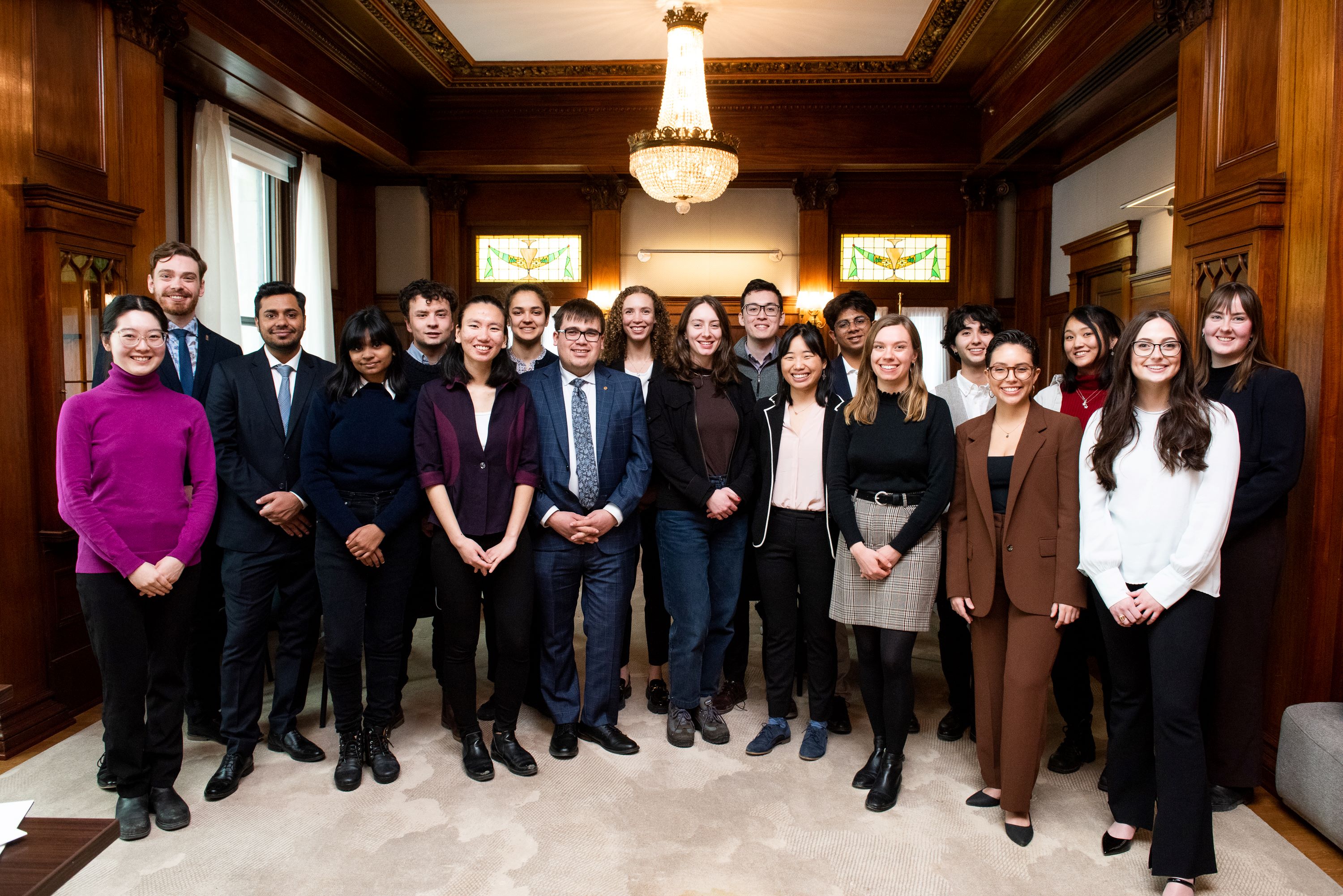 Upon hearing that he was selected as one of the 10 global recipients of the scholarship, and the only one from Pakistan, Faisal was overjoyed. "This scholarship not only means a lot to me personally but is also a source of joy and pride for my family, friends, and community. I intend to make the most of this opportunity and improve my leadership and problem-solving skills through its enrichment programme. It is truly an honour to be a part of the McCall MacBain Scholars community," he shares. 
"Faisal's selection is a tribute to the time and energy he has put into improving the lives of others," said Natasha Sawh, Dean of the McCall MacBain Scholarships. "Our volunteers looked not only for academic strength, but for leadership qualities like integrity, kindness, grit, and an ability to motivate a team to address tough challenges." 
Faisal still credits his trajectory to the newspaper ad that started it all. He believes his life has been forever changed through the NOP and offers a message to those who donate to it, "If you give to the Programme, you may think you are sponsoring just 1 NOP student. But in fact, you are igniting a cascading impact on a community. Transforming the life of one student has an impact on so many others in that region and changes their lives personally and professionally."
With an eye to the future, Faisal is committed to completing his degree and giving back to Pakistan. "I plan to conduct an in-depth study of data privacy regimes in developed countries and take lessons for the development of a similar, contextualised framework in Pakistan," he said. "I also want to develop longstanding international connections for contributing to the development of data privacy practices internationally in the spirit of collegiality and collaboration."
LUMS wishes Faisal the best in his future endeavours.  
To learn more about the McCall MacBain scholarships, click here.