Karachi Alumni Celebrate Annual Reunion
It was celebration and nostalgia for the Karachi alumni community on Saturday, June 11, 2022, when they came together at the Movenpick Hotel, Karachi for their annual Karachi Alumni Reunion.
After quite a while away from get-togethers, the alumni were thrilled to have an opportunity to meet again in person and reconnect. The reunion was also a great chance for the alumni to engage and interact with leadership from LUMS as Mr. Abdul Razak Dawood, Pro Chancellor; Dr. Arshad Ahmad, Vice Chancellor and Director of Advancement, Ms. Nuzhat Kamran, were all in attendance at the event. 
Reunions are a one-of-a-kind occasion for alumni to reflect, catch up, and celebrate, and that is just what this get-together was for the largest LUMS alumni community in the world, outside of its home city, Lahore. The evening opened with a video on the University's 35th anniversary this past year, reminiscing on the remarkable LUMS journey. 
This was followed by an overview by Ms. Kamran of the newest directions that LUMS is taking. She shared the latest updates from Advancement at LUMS, and encouraged the alumni to stay engaged with their alma mater, and involve themselves with opportunities that will help further the University's growth, including initiatives such as the award-winning National Outreach Programme (NOP). Ms. Kamran also took this opportunity to introduce the community to the Karachi Alumni Working Group, on behalf of whom, Mr. Alhani Khawaja Nizamuddin (MBA 1998) warmly addressed the gathering and spoke a few words about their aspirations and plans for the alumni community in the coming year.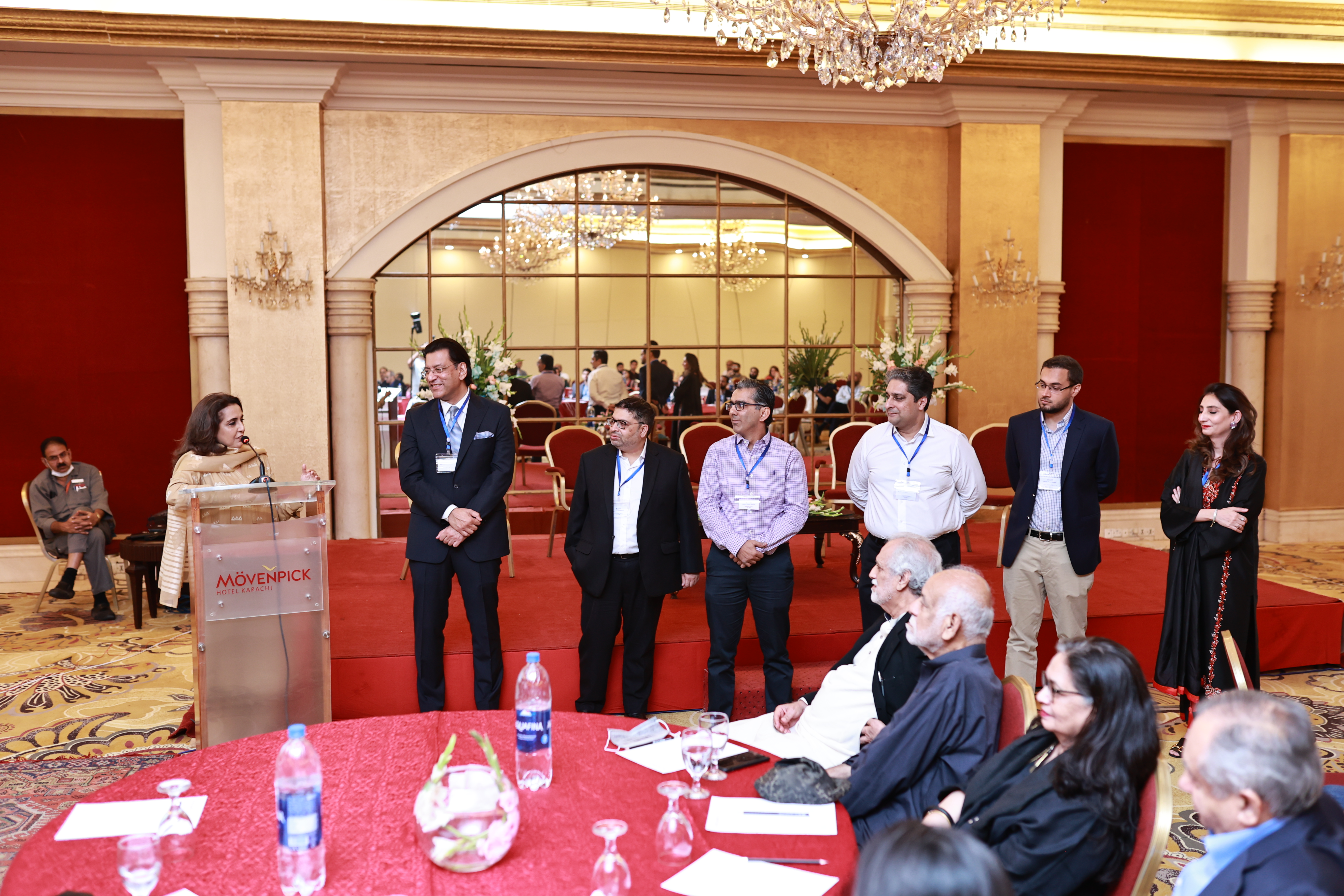 In a special celebration of the journey leading to the launch of the award-winning Pakistan Pavilion at the Dubai Expo 2020, the alumni were then treated to an exclusive live panel session with the leaders responsible for creating Pakistan's 'Hidden Treasure', including Mr. Shahid Abdulla, Principal and founding partner of Arshad Shahid Abdulla (Pvt.) Ltd.; Ms. Noorjehan Bilgrami, artist, designer and educationist, as well as the founding member of the Indus Valley School of Art and Architecture; Mr. Rashid Rana, award-winning artist and Mr. Abdul Razak Dawood. The session was moderated by Dr. Ahmad and included a lively Q&A with the alumni audience.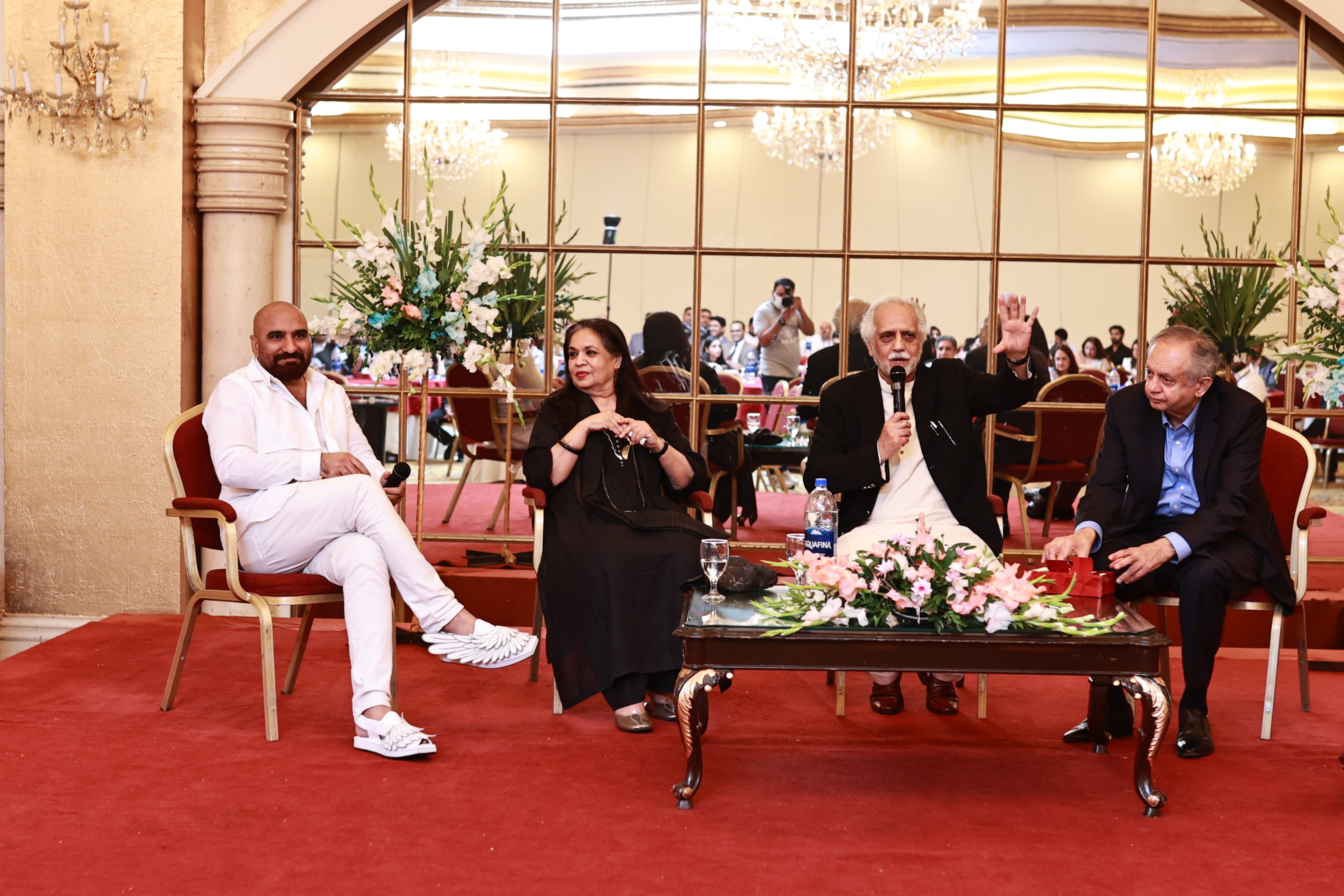 The alumni also had the chance to hear from Dr. Ahmad, who expressed his happiness at the fantastic turnout and shared some exciting new happenings underway at LUMS. Mr. Dawood also addressed the alumni gathering briefly and thanked them for their enduring connection with the University these past 35 years. He requested the alumni to come together now in thinking about the next three decades for LUMS.
With the keenness of reuniting with old friends after a significant gap, the reunion was a wonderful opportunity for the alumni to reminisce over a delicious dinner and look forward to more such events in the future.