VICE CHANCELLOR'S 
Alumni Achievement Awards
LUMS is pleased to announce the Vice Chancellor's Alumni Achievement Awards (VC-AAA) which will recognize outstanding alumni for their exemplary accomplishments across sectors, including contributions made and services rendered in communities locally and around the world, with a commitment that reflects the LUMS spirit. Awardees will be selected through a comprehensive nomination and evaluation process by the Awards Committee and up to 10 alumni will be awarded in a given year. 
VC AAA Winners
From scoring big in academia and leading global organisations, to spearheading social change in Pakistan, our cohort of VC AAA Winners continues to make LUMS proud on an international scale. Learn about all the impactful work they are doing and explore their brilliant journeys.
Sabeen Bilal

BSc 2005

Sabeen is the Owner and Founder of Kreative Kinder Haus, an inclusive set-up which believes that all children should be allowed to enjoy their childhood and should not be burdened with books and unrealistic expectations or be compartmentalized. Sabeen is a passionate, generous and kind hearted person who has always wanted to give back to society in any way possible. Upon having her first child and spending time helping him learn and grow Sabeen discovered a new passion. This passion led her to follow her dreams and set up Kreative Kinder Haus.

Sabeen believes children are unique and are meant to play, explore, have adventures, dream and make magic. Kreative Kinder Haus helps all children learn and grow in a magical way. Kreative Kinder Haus was opened four years ago with the sole purpose to provide a safe haven for children with different abilities and has recently expanded with the opening of a second branch in DHA, Islamabad to be able to reach and help more children.

Sabeen's sole focus is to be able to help those in need and she will find any means necessary to do so. She is a behavior therapist providing therapy to kids and counselling to their parents. Her work has been recognized at multiple levels by both, our federal government and global professionals who have visited her institution. She has also begun trainings and schools are approaching her to help them design their curriculums for Special Needs children. Her mission is to create acceptance and awareness to make Pakistan an inclusive society for all future generations.

Tauseef H. Farooqi

MBA 1996

Tauseef H. Farooqi

MBA 1996

Mr. Tauseef H. Farooqi joined NEPRA as Chairman on 5 August 2019. He was chosen from the pool of finest Pakistani local and overseas power sector experts to lead the National Electric Power Regulatory Authority (NEPRA) of Pakistan. As Chairman NEPRA, Tauseef aims to regulate the Generation, Transmission and Distribution ends of the power sector in a way that creates room for innovation and modernization to fix the power industry. He is taking real actions on ground to change NEPRA from passive to active and proactive regulator.

Mr. Farooqi has over 28 Years of TechnoCommercial experience with specialization of managing the Commercial/Business side of IPP/IWPP Projects. He started his career with WAPDA in 1991 and has the distinguished honor of working on both Technical and Finance sides. He then worked with global Companies in Power, Water, and Energy Sectors on Multi-billion Dollars Projects like International Power of UK from 1997 to 2000 on Pakistan's largest Kot Addu Power Plant.

Since 2000, he has developed top three (3) IWPP Projects in Abu Dhabi, first with CMS Energy of USA on Taweelah A2 (710 MW and 50 MIGD, a 750 Million USD Project) and Shuweihat S1 (1500 MW and 100 MIGD, a 1.5 Billion USD Project). In 2005 he joined Marubeni of Japan on their largest investment outside Japan in Taweelah B, Abu Dhabi's largest Power Plant, (2000 MW and 160 MIGD, a 3 Billion USD Project).

Mr. Farooqi is an Electrical Engineer from University of Engineering & Technology Lahore, MBA from Lahore University of Management Sciences and a graduate in Executive Program in Management from world's renowned Columbia Business School of USA.

Yousaf Hussain

MBA 1994

Mr. Yousaf Hussain, President & CEO Faysal Bank, has around 25 years of diverse professional experience. His previous assignments have primarily been with ABN AMRO Bank, where he held multiple senior managerial positions, mainly within Wholesale / Corporate Banking.

He led a number of landmark international Investment Banking & Structured Finance transactions across multiple industries. Yousaf has also been at the forefront of two bank acquisition and integration transactions. His experience also includes senior management positions with Samba Bank and earlier roles with Mashreq Bank, UAE and Mobilink.

He has been with Faysal Bank since August 2008. He has contributed significantly to the growth of the franchise while holding senior management positions within Corporate, Special Assets and Risk Management Group. He was elevated, in early 2017, to become the President & CEO of Faysal Bank Ltd.

Under his leadership, the Bank has embarked upon a well-structured plan to convert into a full-fledged Islamic Bank from a conventional bank. Simultaneously, the Bank has also adopted a growth strategy through major network expansion, new product offerings and enhanced distribution efficiency coupled with customer centric approach and increased focus on technology.

Yousaf is an Electrical engineer with an MBA from Lahore University of Management Sciences. He is a member of the Executive Committee of Pakistan Banking Association, a Council Member of the Institute of Bankers-Pakistan, Director at Pakistan Business Council and Pakistan Institute of Corporate Governance. He is also a member of the Management Committee of IBA- CEIF (Centre for Excellence in Islamic Finance).

Muneeb Ali

BSc 2003

Muneeb is a computer scientist and internet entrepreneur. He is among a handful of Pakistani entrepreneurs who have not only made a mark on the world's biggest stages, but he is doing so with respect to one of the most exciting and impactful technologies.

He is best known for the regulatory framework that resulted in the first SEC-qualified offering for a crypto asset. Considering that blockchains and bitcoin are viewed as the most exciting technologies that will shape the internet and future economies, Ali makes Pakistan proud by being at the forefront of these developments.

Fahad Dogar

BSc 2005

Fahad is currently an Associate Professor of Computer Science and a Senior Fellow of Civic Technology at Tufts University. After LUMS, he went to Carnegie Mellon University for his PhD and then spent a few years at Microsoft Research, Cambridge (UK). His current research is broadly in the area of networking -- making today's Internet faster, cheaper, more reliable, and easier to use.

Fahad has had close ties with LUMS since his graduation -- he has been a visiting faculty in the CS department, and has regularly given research talks and collaborated with students and faculty. Several students from LUMS have also gone on to join his research group at Tufts -- three of his current PhD students are LUMS graduates.

Fahad lives near Boston (USA) with his wife and son. His family -- parents, siblings, nieces, and nephews -- live in Lahore, close to LUMS. He misses them! He misses LUMS!

Aysha Baqir

MBA 1998

Aysha grew up in Pakistan. She won a scholarship to Mount Holyoke College, where she studied International Relations. Her time in college sparked a passion for economic development, and upon her return to Pakistan, she saw that the poor needed access to economic resources and networks before they could voice their demands for social justice. In 1998, after an MBA from Lahore University of Management Sciences, she founded a not for profit organization, Kaarvan Crafts Foundation, that builds and strengthens skills & business capacities of women entrepreneurs in low income communities so that they are able to successfully pursue entrepreneurial opportunities, participate effectively in the markets and improve their economic realities.

In 2013, Aysha relocated to Singapore. Her novel Beyond the Fields, a novel about social justice, was published in January 2019 and shortlisted for best-Debut English at the 9th UBL Literary Awards.. Set in early 1980s against the backdrop of martial law and social turmoil, Beyond the Fields is a riveting, timely look at the profound inequality traditions that disempower women in our world, and survival as a dance to the beat of a different future. Aysha was invited to launch her book at the Lahore and Karachi Literary Festivals. Her interviews, book reviews, articles and short stories have appeared in Countercurrents, Borderless, The Herald, Mount Holyoke Alumnae Quarterly, the Kitaab, and The Tempest. She is on the Board of Kaarvan Crafts Foundation and an Ashoka Fellow.

Website: www.ayshabaqir.com

Angbeen Mirza

BA-LLB 2008

Angbeen Mirza

BA-LLB 2008

Angbeen Atif Mirza is an Assistant Professor at the Shaikh Ahmad Hassan School of Law, LUMS. She holds a BA-LL.B from LUMS (2008), and an LL.M from the University of Michigan Law School (2010). She is the Faculty Director for the LUMS Office of Accessibility and Inclusion.

Angbeen's primary area of interest lies in clinical legal education, specifically street law, live client clinics, and access to justice work. She supervises a street law programme at SAHSOL where students are responsible for weekly legal awareness sessions with secondary school students.

Angbeen serves on the board of Digital Rights Foundation, a non-governmental organization working on rights in cyber space with a focus on issues relating to gender.

She has been involved in human rights work in various capacities including public interest litigation, research, advocacy, as well as trainings for judges and police staff, awareness sessions for students and preparation of community outreach material.

Ammara Maqsood

BSc 2005

Ammara Maqsood is Associate Professor in Social Anthropology at University College London. Her research coalesces around questions of middle-class religiosity, aspirations and intimate subjectivities and urban politics in Pakistan. Her first book, The New Pakistani Middle Class (Harvard University Press, 2017) was awarded the 2019 AIPS Book Prize. Her research has been funded by the European Research Council, the Economic and Social Research Council and the British Academy Global Challenges Research Fund and appeared in top-ranked journals, including American Ethnologist, Social Anthropology and Comparative Studies in South Asia, Africa and the Middle East.

Previously, she was Lecturer in Social Anthropology at Manchester and, prior to that, ESRC Future Research Leaders Fellow at the Institute of Social and Cultural Anthropology and Junior Research Fellow at St Catherine's College, Oxford. Ammara holds a DPhil (PhD) and MPhil in Social Anthropology from the Institute of Social and Cultural Anthropology at University of Oxford and BSc. (Hon) in Social Sciences from the Lahore University of Management Sciences.
Shayan Haider

(BS 2014)

Shayan Haider is an active social innovator, who is working tirelessly to fulfil his mission to improve the living standards of impoverished communities in Asia and Africa. As part of the global leadership team, and Head of Research and Development and Operations of Bondh e Shams Charity – The Solar Water Project (BES), his efforts focus on providing access to potable water to water deprived communities across the globe. BES has since expanded its operations globally and become a registered charity in the United Kingdom, United States and Pakistan. To date, Shayan has lead over 13 solar water projects across Pakistan, providing clean drinking water to over 50,000 people in Thar Desert, Baluchistan and Chakwal, Punjab. His recent endeavour involved successful installation of solar powered water extraction and filtration technologies in Yei South Sudan, Africa.

As Chief Technical Officer at Hydrosun Engineering, technical wing of BES, Shayan has also lead the development of a US Patent Pending technology, Off Grid Aqua Solar Integrated Solution 'O.A.S.I.S' box, which is an innovative and mobile solution to combat water scarcity in under resourced and off grid communities, resulting in the bestowment of prestigious accolades like the Diana Roll of Honor Award, 2019 and recognition and acknowledgement by Forbes magazine.
Besides his community role and responsibilities, Shayan is currently leading a cross functional team of data scientists and engineers as Technical Project Manager at Inbox Business Technologies, after completing his graduate trainee programme at Engro Fertilizers.

Khadija Bakhtiar

(BSc 2007)

Khadija Bakhtiar

(BSc 2007)

Khadija is the Chief Executive Officer and Founder of Teach For Pakistan, a national, non-profit company that is building a movement to end educational inequity. Teach For Pakistan provides inspired university graduates the opportunity and support to teach for two years in low-income communities. It also gives them a chance to develop the leadership skills and convictions to champion system-wide reform for excellence and equity in educational opportunity through a structured fellowship. 34 of the organisation's 150+ Fellows have come from LUMS.

Khadija credits her drive to nurture a movement against inequity in part to the socio-political awakening she experienced at LUMS. She first had the idea to launch Teach For Pakistan while she was a Fulbright Scholar, pursuing a graduate degree at the Goldman School of Public Policy, University of California, Berkeley, in 2010. There, she met alumni from Teach For America - the programme that pioneered a model that has since been adapted in 50+ countries, including Pakistan. Inspired by the journey, impact and conviction of Teach For America alumni to lead change, Khadija returned to Pakistan to launch a similar model locally.

In the following years, Khadija materialised her idea into a workable model, and then into a full organisation that embodies the core principles of equity, leadership and growth. The company has recruited six Fellowship cohorts, who have taught and changed lives for over 7,700 children across 64 government, low-cost private, and non-profit schools. Teach For Pakistan's alumni are now enhancing the impact of organisations and institutions, including The Citizens Foundation, Zindagi Trust, World Bank, DFID, Amal Academy and Knowledge Platform, among others; playing a critical role in Pakistan's education development journey.

Khadija has also led the Teach For All global network's teacher and alumni leadership development work in the Middle East, South Asia and Africa regions. She has had short-term work assignments with national and global organisations, working on women and children's empowerment, including UN-Women in New York City, HomeBase in San Francisco, and Rozan and Center of Gender and Policy Studies in Islamabad.

Danish Jabbar Khan

(MBA 2005)

Danish Jabbar Khan

(MBA 2005)

Danish Jabbar Khan, CEO of Kaarvan Crafts Foundation, is a social entrepreneur who works with women in rural communities in order to build their confidence so they can participate in local decision-making and carve connections with relevant urban markets.
With a career spanning over 20 years, Danish has always pushed the boundaries of his discipline - whether in the corporate or development sector. He is always working in a space of experimentation around complex issues and crafting an emergent practice of social innovation that shapeshifts in subversive, yet expansive ways. He is devoted to examining the ways in which gender roles and all forms of human inequality are embedded in culture and society. He works to reduce gender difference by providing livelihood opportunities to marginalised women living in low income communities. Danish believes that the representation and participation of women will pave the path for a culture of peace in the country.
As of 2019, Kaarvan has touched the lives of more than 25,000 women in over 1,000 villages across Pakistan.

Honouring his contribution towards gender equality, The International Alliance for Women recognised him as a Champion of Women Economic Empowerment and bestowed him the World of Difference Award for 2019.
He has also been acknowledged by HRH Prince Charles's British Asian Trust in recognition of his work in developing and delivering impactful solutions to the challenges of poverty and injustice towards marginalised rural women in Pakistan.
With a Bachelor's in Architecture from The National College of Arts (NCA) and an MBA from LUMS, Danish had extensive experience in Marketing and Sales with Nestle and Makro before he embarked on his journey of Social Entrepreneurship with Kaarvan.

Azim Rizvee

(MBA 1998)

Azim Rizvee, CEO, Co-Founder, and award-winning Broker of Record of MinMaxx Realty Inc. has been a proud citizen of Milton, Ontario (Canada) since 2004. Nominated as Milton's first Federal Liberal candidate in 2015, Azim's grassroots efforts resulted in a very close race with the incumbent. The vote margin was closed from over 24,000 in 2011 to just over 2000. Today, Azim remains passionate about building better communities for all families.

Azim's passion for real estate began over 20 years ago when he built a house in Lahore, Pakistan. "Building a dream home is the biggest asset anyone has," says Azim, "the dream of your own house or helping others build or achieve theirs is a key driver in my work." Azim immigrated to Canada in 1999 and has been a productive resident of Milton ever since.

Azim launched MinMaxx Realty Inc. in 2006 after a few years of formally working in the real estate industry. Prior to his success at MinMaxx, Azim worked as the Director of Operations at another real estate company and held various management roles in the corporate world, including Bell Canada and Aventis. Azim has made MinMaxx Realty a top real estate company in Milton, leading the team to achieve over USD 1.5 billion in real estate sales by selling over 2500 units within 15 years.

He was ranked as the Number 1 Real Estate Broker in the entire Toronto Real Estate Board for five consecutive years (2008-2012) industry wide, among 60,000 professionals across the Greater Toronto Area (GTA), Ontario jurisdictions and brands. Under Azim's guidance, MinMaxx also raised funds for a high school in Milton and sponsored the Milton Cricket League, Milton Transitional Housing, Skate Canada/Ontario Finals and many other community initiatives. Azim also worked hard to help Milton's Muslim community acquire land for a mosque.
Under Azim's leadership, MinMaxx won the 2011 Milton Chamber of Commerce's Business of the Year Award. He is a former Milton Business Person of the Year nominee. Azim was the winner of the Toronto Real Estate Board's 2012 Community Service Award. In addition, he was on the Board of Directors at the Milton District Hospital Foundation where he worked tirelessly raising funds for a new expansion. Azim sponsored the 'Put Your Heart in the Arts' Campaign to raise USD 2.2 million for the Milton Centre for the Arts. He also spearheaded the support for the Milton Education Village Innovation Centre – an initiative to build entrepreneurship and business growth through post-secondary education and applied training.

Azim has an MBA from LUMS and was designated as the University's Ambassador to Canada in July 2016, as well as Founding and current President of the Canada Alumni Chapter. He is an alumnus of the Ivey Leadership Program from the Richard Ivey School of Business. In addition, Azim is a registered independent mortgage broker in Ontario and holds several prestigious industry designations, including: Project Management Professional (PMP; 2002-2015), Accredited Mortgage Professional (AMP), Accredited Buyer's Representative (ABR), Short Sales and Foreclosures Resource (SFR) Certification, Certified Negotiation Expert (CNE) and Certified Luxury Home Marketing Specialist, and Million Dollar Guild member of The Institute for Luxury Home Marketing.
When it comes to business and community service, Azim believes one should always think big, start small, and act fast. His experience speaks for itself; not only is Azim passionate about building a better community for families, his solid track record of delivering to this community vision continues to yield positive long term results. Azim has consistently supported his community and brought about change, not because he was supposed to, but because he chose to.

Azim enjoys spending time with his wife Dr. Rabiya Azim and their three children Zainab, Ali and Yousuf. He is also an avid book collector and enjoys tennis, cricket, chess, poetry and travelling.

Dr. Bushra Anjum

(MS 2007)

Dr. Bushra Anjum

(MS 2007)

Bushra Anjum, PhD, is a data specialist currently working in the Health IT sector. She is experienced in analysing large datasets, building complex aggregates, creating data visualization, and conducting multivariate statistical analysis and predictive modeling. Dr. Bushra also has over 5 years of Agile software development experience for large-scale distributed services with special emphasis on performance and scalability. Hence, she combines strong analytical and engineering skills into building systems, and devising algorithms that enable efficient and reliable data analyses. Originally a Fulbright scholar from Pakistan, Dr. Bushra has international teaching and mentoring experience and has served in academia for over five years before joining the industry. She is an inaugural member of the ACM Future of Computing Academy, an initiative to support and foster the next generation of computing professionals. She is also a senior editor for ACM Ubiquity, and the Standing Committee's Chair for ACM-Women. Dr. Anjum has been recognized by Tribune as a Top 20 under 40 professional for career excellence with a deep commitment to community service.

Dr. Anjum is a keen enthusiast of promoting diversity in the STEM fields and is serving as a community leader and mentor at GlobalTechWomen, Pakistani Women in Computing (PWiC), AnitaB.org Global Community, CRA Widening Participation (CRA-WP), Rewriting the Code (RTC), Empowering Leadership Alliance (ELA), LeanIn.org, among others. She is also a regular speaker at Grace Hopper Celebration of Women in Computing, Richard Tapia Celebration of Diversity in Computing, STARS Celebrations, CRA-WP Grad Cohort, to name a few.
Dr. Anjum received her PhD in Computer Science at North Carolina State University in 2012 for her doctoral thesis on Bandwidth Allocation under End-to-End Percentile Delay Bounds and has authored scholarly papers in the areas of performance evaluation, quality of service prediction/provisioning for networks, data science, and big data analytics.

Chaminda Hettiarachchi

(MBA 2001)

Chaminda Hettiarachchi

(MBA 2001)

Chaminda has pioneered popularising digital technology and implementing Industry 4.0 for socio-economic development in Sri Lanka, his home country. His latest contribution is introducing fourth industrial revolution technologies there.

With 2 decades of experience in the industry, academia, research and consultancy in 20 countries in Asia, Africa and Europe, Chaminda is Co-Founder and a Director at FabLanka Foundation, a Social Enterprise working on Industry 4.0 and also CEO/Managing Director, Dil Consultancy, a research and management consultancy in Sri Lanka. An alumnus of Harvard Kennedy School, USA, and Fletcher School, USA, he is also a visiting lecturer for MBA programmes teaching project management, strategic management and e-business at University of Colombo, University of Moratuwa and Kothelawala Defense University in Sri Lanka.

From 2014, Chaminda has been conducting programmes for the government, policymakers, academia, corporate sector, rural community and to the general public on the impact of Industry 4.0 and how to prepare society for the digital transformation. He is a most sought after resource person and a key note speaker nationally and internationally on implementing Industry 4.0 for socio-economic development in Sri Lanka.

Mehreen Zahra-Malik

(BSc 2007)

Mehreen Zahra-Malik

(BSc 2007)

Mehreen Zahra-Malik is Pakistan Editor for Arab News, one of the largest English-language newspapers in the Middle East. Previously a staff correspondent for Reuters, her reportage has appeared in The New York Times, The Guardian, Washington Post, Al Jazeera, Foreign Policy and several other international publications. Mehreen became Deputy Editor at The News, Pakistan's largest English-language news daily, at age 24 and has also served as the youngest News Editor of The Friday Times, Pakistan's first independent weekly newspaper. She has contributed reportage and opinion to Reuters, the Newsweek, The New Republic, Al Jazeera English, The Hindu, Indian Express, Tehelka, Dawn, Express Tribune, Daily Times, The Friday Times and others. Zahra-Malik has an MA in political science from the University of Wisconsin-Madison. She is currently also writing a feature film.

Mansoor Hassan Siddiqui (d. 2020)

(MBA 1998)

Mansoor Hassan Siddiqui (d. 2020)

(MBA 1998)

Mansoor Siddiqui did his MBA from LUMS in 1998. Prior to this, he completed his Masters in Economics from Quaid-e-Azam University in 1994 and also attended Development Program at JFK School of Government, Harvard University, USA.

Mansoor has over 20 years of experience in the financial sector of Pakistan and has contributed in multifarious roles towards its development and strengthening. He has been a key part of the change management initiatives and developments at State Bank of Pakistan (SBP) initiated around 2000. Thereafter, as Executive Director, Human Resource Management at SBP, he played a vital role in providing opportunities to young graduates from LUMS to work with the apex financial institution of the country and facilitated them to experience the intricacies of central banking such as formulation of monetary and exchange policies, supervision of financial sector and developmental activities. This in turn has led to the development of a strong alumni network for LUMS at the central bank and consolidate its brand recognition.

As Director for Banking Policy at the SBP, he was instrumental in enhancing effectiveness of the Banking Supervision Framework and align it with the international best practices. He also led a number of initiatives that helped support growth in financing to SME and Micro Finance sectors, through various interventions that included subsidized refinancing windows, improvement in regulatory policies, remodelling of procedures, introduction of Credit Scoring tools and Branchless Banking platform. This has translated into steady growth of SMEs and supported financial inclusion and poverty alleviation.

Currently, as Director General, Financial Monitoring Unit (FMU), since October 2018, he has been given an important assignment to lead Pakistan's efforts towards completion of its FATF Action Plan and help the country to come out of the Grey List, necessary to support the current economic development objectives.

Ahsan Sheikh

(MBA 1998)

Ahsan Sheikh is a distinguished advertising and marketing professional who has help build and revolutionise outdoor advertising in Pakistan. He is currently the CEO of Kinetic Pakistan, the largest and only internationally affiliated Out-of-Home Media Agency in the country and has managed to change the perception of the medium in Pakistan and took it to Out-of-Home (OOH) from Outdoor.

Ahsan has multiple industry firsts to his name; like the introduction of Digital, Programmatic and Dynamic OOH. Kinetic's phenomenal growth with blue-chip clients portfolio inclusive of Coca-Cola, McDonalds, Jazz, Nestle, and Unilever etc. with media billings over PKR 2.5 Billion is a testament to his success. Additionally, Kinetic is also the most awarded OOH agency in Pakistan.

Not just Kinetic, Ahsan's serial entrepreneurship is evidenced by the fact that he is sitting at the helm of one of the leading and notable local agency and media network, The Media Group. He currently holds C-Level positions and is part of the Board of Directors of TMG companies like; Kinetic, Medialogic, Activemedia, Media Monitors, Retailmedia & Momentum Media with consolidated turnovers of approximately PKR 5 Billion and employs over 600 personnel.

Apart from his career accomplishments, Ahsan is known for his selflessness and philanthropy. He is the founder for his LUMS class endowment fund worth PKR 18 million - the highest ever endowment fund by any LUMS class. He has also started two scholarships in the name of his parents for LUMS Undergraduate Law and MBA students. Ahsan also truly believes in giving back to his Alma Mater and for the same reason he is an elected member of the LUMS SDSB Alumni Board. He devotes a substantial amount of his time to the board and has introduced a lot on initiatives; one of which is the myLUMS App - a one-of-a-kind Alumni connectivity app which enables networking, mentorship, fundraising and events for the alumni. Through his media companies, he also runs multiple pro-bono campaigns to support charities all across Pakistan.
Ahsan is based in Lahore, Pakistan along with his wife Romana and children Zain, Muhammad and Alayna.

Sadia Khuram

(MBA 1996)

adia Khuram is the Chief Customer Experience Officer at Jazz.

Sadia did her MBA from LUMS in 1996, and has since worked in key commercial positions in the telecom and technology sectors. In 2016, she took a sabbatical for the Sloan Fellows MBA in Innovation and Global Leadership at MIT. After MIT, Sadia worked with Careem as a General Manager and led the growth strategy for some of their key markets, before returning to Jazz last year.

Sadia is passionate about helping businesses and organisations take advantage of opportunities presented to them by the digital economy, in terms of creating and capturing new value through innovation in business models and operations. Her focus on first principles thinking and experiment based/data driven approach to business decisions, has helped her drive impact in senior leadership positions such as Director Marketing, and Advisor to the CEO.
Sadia actively volunteers her time to mentor young entrepreneurs, and has kick-started a club Sandbox@Jazz to unlock creative thinking and expression in the organisation. One day soon she would like to be a 10% entrepreneur!
Musa Aamir

(BSc 2017)

Musa Aamir is Co-Founder of Rizq, a social enterprise established at LUMS in April 2015 aimed at combating food wastage and hunger in Pakistan. Started as a project during his sophomore year at LUMS, Aamir forwent the opportunity to earn a corporate salary or study at an elite university to feed people and end hunger. Rizq is now a movement with student chapters in different cities of Pakistan and countries of the world, feeding people in need and feeding them. They are in the process of expansion to various needy communities of Pakistan and are developing technology and on-ground infrastructures, in collaboration with the government and other key stakeholders to fight food insecurity.

Till date, Rizq has fed over 1.5 million meals, saving 100,000+ kg of food and channelized $350,000 worth of food philanthropy. Creating food banks in under-privileged communities, Rizq connects people who want to give food to those who need food. Aamir actively collaborates with LUMS alumni for this purpose and is a source of inspiration for the entire community for his philanthropic mission.

Rizq has been recognized among the top 50 social enterprises of Pakistan (FAIDA), top 3 social enterprises of 2017-ENGRO ITAC and Top 20 social enterprises of South Asia-SPRING Accelerators. Aamir has worked as a Research Assistant, Department of Politics and International Relations at University of Cambridge. He is currently Research and Strategy Assistant at Pakistan Development Exchange. He is also an Associate Fellow working with the Royal Commonwealth Society through its educational, civil society, business and governmental networks to address issues that matter to Commonwealth citizens. His work Waste Not, Want Not: A Case Study on Food Waste in Restaurants of Lahore, Pakistan has been published in the Journal of Food Products Marketing (Vol. 24, Issue 5).

Suneel Sarfraz Munj

(MBA 2005)

Suneel Sarfraz Munj

(MBA 2005)

Suneel Sarfraz Munj is the Co-Founder of PakWheels.com, Pakistan's number one automobile website. PakWheels.com helps millions of Pakistani's buy, sell and maintain automobiles through industry-first initiatives such as car inspection service and certified used cars with a warranty. The platform also provides users with the latest news, reviews, specifications, prices along with solutions to all of their automobile needs. PakWheels.com has one of the fastest growing YouTube channels in the country, where thousands of viewers come to watch detailed video reviews of automobiles.

He is involved with multiple areas of the organisation, primarily business development, sales, event management, automobile reviews etc. Munj is also Director, Pakistan General Merchandising Company, an import house that deals in import, clearing and forwarding services of consumer goods including electronics, garments, gift items and other retail products. Munj has previously managed two ventures in the retail market from 2005 to 2012. He is an active member of the LUMS alumni community, presently serving as an Executive Member of the LUMS SDSB Alumni Board of Directors.

Shahzad Bashir

(MBA 1998)

Shahzad Bashir

(MBA 1998)

Shahzad Bashir has had an accomplished career in banking and finance spanning the last 20 years in Pakistan and UAE. Having graduated with an MBA from LUMS in 1998, Shahzad started his career with HBL in Pakistan. This was a time of major changes in the Pakistan Banking sector, with state owned banks going through privatization. He had a stellar stint of eight years with HBL both in Pakistan and the UAE, entrusted with senior roles at a young age. He attributes his success to the rigors of the academic experience at LUMS. He subsequently moved to Barclays Bank in the UAE where he worked for the next 10 years. He held several leadership roles in corporate banking, culminating in him serving as Director and Head of Corporate Coverage for the Gulf region. He is current working with the Commercial Bank of Dubai at a senior position in their Credit and Risk Group.

As his corporate career was taking flight in the UAE, so too was Shahzad's support for the UAE Alumni Chapter. He has been serving as an ambassador for the LUMS alumni community in the UAE for the last decade, and is presently the President of the UAE Alumni Chapter. Shahzad has played an instrumental role in keeping the UAE alumni community engaged with LUMS by organizing reunions and get-togethers, fund raising as well as mentoring and supporting fellow alumni with job placements and career counseling. His involvement with the University's international initiatives has included being at the forefront of facilitating LUMS' events in the UAE such as admission fairs and connecting LUMS with corporates and international organizations. He is also working with fellow alumni, in partnership with other local organizations to contribute to social causes impacting the wider Pakistani community in UAE, thereby demonstrating the positive impact of our alumni to our communities.

Shahzad consistently strives to support the University to grow and nurture the ties with the LUMS alumni base, particularly as a mentor for future LUMS ambassadors, thereby creating a pipeline of volunteers passionate about serving LUMS and our country Pakistan.

Saleem Ahmad

(MBA 1996)

Saleem Ahmad is a globally recognized finance professional with a distinguished hedge fund, private equity, venture capital and investment banking career spanning over two decades. He's currently a Managing Director at JPMorgan's multi-billion dollar hedge fund business, Highbridge Capital, where he manages a global investment portfolio. He honed his investment and leadership experience at leading global financial institutions including Morgan Stanley, Credit Suisse and Citigroup in New York, London and Hong Kong. He has advised on and executed over $250 billion transactions including marquee mergers, acquisitions, leveraged buyouts, restructurings, privatizations and financings. He has structured Shariah-compliant financings for Pakistan's critical infrastructure projects, and restructured Pakistan's sovereign debt. Additionally, he pioneered a microfinance programme as an extension of the research done at LUMS and Grameen Bank. His entrepreneurial endeavors include 47 Ventures, a venture capital fund he co-founded to help catalyze the start-up ecosystem in Pakistan, and an investor and Director of Afiniti Europe, an artificial intelligence and big data company. He served as a Corporate Leader at the Council on Foreign Relations, a policy advocate on Pakistan with influential think-tanks, and a supporter of initiatives that promote scholarship and research about Pakistan at leading universities. He is actively involved with literacy, healthcare and female empowerment programmes in Pakistan. He is current President of NY/NJ Alumni Chapter and actively fundraised for class endowment. His academic qualifications include postgraduate degrees from Wharton/UPENN and LSE, where he was a Britannia Chevening Scholar and member of the Court of Governors.

Dr. Madiha Afzal

(BSc 2002)

Dr. Madiha Afzal

(BSc 2002)

Dr. Madiha Afzal is a well-known scholar in the fields of development, politics, and security. She is a Visiting Fellow at the Brookings Institution in Washington, DC, and was previously Assistant Professor of Public Policy at the University of Maryland, College Park. She is the author of the book Pakistan Under Siege: Extremism, Society, and the State (published in 2018 by Brookings Press in the US and by Penguin in South Asia and Afghanistan), which has been widely reviewed, including in Foreign Affairs, The New York Review of Books, and Dawn. Dr. Afzal has also published in Public Choice, and is the author of a USIP special report on Education and Attitudes in Pakistan, as well as several book chapters and policy reports. She is also a regular contributor to national and international publications, including Dawn, The Cairo Review, Foreign Policy, the Washington Post, Newsweek, etc. She is regularly interviewed by media outlets, including BBC, CNN, NPR, and VOA. Dr. Afzal is also a Research Fellow at the Center for Economic Research (CERP) and the Institute of Development and Economic Alternatives (IDEAS) in Pakistan. In addition, she consults for various organizations, including the World Bank, USAID, DFID, and IFPRI. She has also taught at Johns Hopkins SAIS. For her writing on education in Pakistan, she was named to Lo Spazio della Politica's list of Top 100 Global Thinkers of 2013. She received her Ph.D. in Economics from Yale University in 2008, specializing in Development Economics and Political Economy.

Luqman Ali Afzal

(BSc 2002)

Luqman Ali Afzal

(BSc 2002)

Luqman Ali Afzal acquired the spirit of entrepreneurship while he was still a student at LUMS - he managed the 'Khokha', a very small business venture, with only two employees, seventeen years ago at LUMS. Today, his single-handedly established enterprise, the Monal Group employs over 2,400 people at four restaurants, two banquet halls, and two amusement parks. The operations of the Group are spread in Islamabad, Rawalpindi and Lahore, with a yearly turnover of more than half a billion rupees, and contribute more than PKR 200 million annually in taxes, duties, fees and rentals to the government exchequer.

The Monal Restaurant, Islamabad,' created immense employment opportunities for local people in the area. Today, the Restaurant has become an iconic tourist attraction and has transformed the socio-economic dynamics of the surrounding villages, enriching the lives of over 600 families. Over the years, the company diversified by developing a 'Family Entertainment Area' in Islamabad, and an outdoor catering wing, which also includes two banquet venues. In 2015, the company added another three restaurants simultaneously, one each in Lahore, Rawalpindi and the Centaurus Mall, Islamabad. The most recent addition to The Monal Group, Asian Wok was inaugurated in April 2018 in Islamabad and offers Chinese and Thai Cuisines.

Afzal is an active member of the LUMS Islamabad Alumni Chapter. He eagerly mentors LUMS students and alumni looking for advice on entering the food business. He is also currently teaching at the LUMS continuing education initiative, Lifetime Learning at LUMS, and works with Rizq, a LUMS alumni-led social enterprise which combats food wastage and hunger in Pakistan. Monal Foundation manages a school and a hospital in Luqman's ancestral village. The hospital is completely free and daily serves more than 500 patients and specializes in issues related to pregnancy, children, diabetes, hepatitis and eyes.

Dr. Ihsan Ayyub Qazi

(BSc 2005)

Dr. Ihsan Ayyub Qazi

(BSc 2005)

Dr. Ihsan Ayyub Qazi is a rising star in the world of research and academia for computer networks and distributed systems, with a special interest in ICT for developing regions. Earlier this year, he won the highly prestigious and competitive Google Faculty Research Award for a proposal on designing technologies for making the Web faster for the next billion Internet users in developing countries. Driven by the belief that this research can have a profound socio-economic impact on how users in the developing world experience the Web, Dr. Qazi has presented his work at multiple workshops and seminars around the world from MIT, Harvard, Stanford to Facebook, Google, and Microsoft Research. He received his PhD in Computer Science from the University of Pittsburgh in 2010, and has since worked as a Visiting Research Scientist at the University of California, Berkeley, held positions at BBN Technologies (Cambridge, USA) and the Centre for Advanced Internet Architectures (Melbourne, Australia), and received the prestigious Andrew Mellon Fellowship and the ACM SIGCOMM CCR Best Paper Award. Dr. Qazi is now a tenured Associate Professor and the current Chair of the Department of Computer Science at LUMS, where he actively mentors students and alumni, recognizes and hones talent, and strongly supports alumni initiatives.

Dr. Haris Aziz

(BSc 2003)

Dr. Haris Aziz

(BSc 2003)

Dr. Haris Aziz is a recognised research scientist in the fields of artificial intelligence, theoretical computer science and mathematical social sciences. Dr. Aziz was listed among the 2015 IEEE's biennial international list of AI's 10 to Watch; he was awarded the CORE Chris Wallace Research Excellence Award for 2017, a prize that is awarded to one scientist annually for significant contributions to computer science research in Australian and New Zealand; he is the recipient of the Julius Career Award (2016-18), which is designed to enhance the careers of exceptional early to mid-career scientists and he has solved what's been called "one of the most important open problems in 20th century mathematics": how to cut a cake so that each person ends up with a fair share for any number of people.

Dr. Aziz is currently a Scientia Fellow and Associate Professor, School of Computer Science and Engineering, University of New South Wales. He is also the team leader of the Algorithmic Decision Theory Group at Data61, a business unit of Commonwealth Scientific and Industrial Research Organisation (CSIRO) – the premier scientific research organisation in Australia. Dr. Aziz has over 100 scientific publications to his credit, including over 70 conference publications and 30 book chapters/journal articles.

Dr. Aziz is an active member of the Sydney LUMS Alumni Chapter providing guidance to newcomers in Australia. He is an ambassador not just for LUMS, but also for Pakistan.

Dr. Tania Saeed

(BSc 2005)

Dr. Tania Saeed

(BSc 2005)

Dr. Tania Saeed's work on education and securitization has made a major impact in the academic world and she is fast emerging as an outstanding scholar from the region. Dr. Saeed is currently teaching at the Department of Humanities and Social Sciences, LUMS since 2016. She has an MSc in Gender, Development and Globalization from the London School of Economics and Political Science, and a PhD from the Department of Education at the University of Oxford in 2013, where she was a Wingate Scholar and an Overseas HEC Scholar. Dr. Saeed has an impressive set of A-rated publications to her credit. She has also authored a book, 'Islamophobia and Securitization: Religion, Ethnicity and the Female Voice' (Palgrave Macmillan, 2016).

She consistently represents LUMS and Pakistan at International forums as a scholar in renowned institutions including the Georg Eckert Institute, Germany; the Center for Research in the Arts, Social Sciences and Humanities, University of Cambridge, UK; the University of Passau, Germany, and has contributed to policy discussions and reports on Islamophobia at the Carter Centre, USA; and the All-Party Parliamentary Group on British Muslims. She has been invited for book talks in universities across the UK and the USA and launched her book at the Comparative and International Education Studies (CIES) conference in Mexico.

Dr. Saeed is also actively involved with the LUMS community as a part of the Departmental Promotion and Tenure Committee and the LUMS Sexual Harassment Inquiry Committee.

Ahmed Haleem Khan

(BSc 2000)

Ahmed Haleem Khan

(BSc 2000)

Ahmed Khan has dedicated the past two decades in transforming Pakistan's nascent e-Commerce landscape through building various tech ventures. Most recently, Khan has been serving as the founding CEO of Cheetay.pk, a last-mile e-Commerce platform for prompt delivery. He has been visionary, not only in the way he has run his own start-ups, but in creating and galvanizing the entrepreneurial eco-system in Pakistan. He has enabled a start-up culture conducive for entrants to make a foray in the industry.

He started Kaymu and Daraz from scratch and both ventures have grown to be the largest e-Commerce marketplace platforms in Pakistan. While working as the Managing Director of Rocket Internet, he set up the online Marketplace model under the Kaymu brand all over Asia and Europe simultaneously. His efforts have paid off as Daraz.pk was recently acquired by Alibaba for a colossal $150 million which is a meteoric step in establishing and supporting the bourgeoning IT sector in Pakistan. Khan has also dedicated his time to enable economic development and focuses on giving back. He has served on the faculty of his alma mater LUMS, teaching entrepreneurship to MBA students to develop talent. Moreover, he is an avid sportsman who was the sportsman of the year at LUMS and was an Honorary Alumni and Faculty liaison for Sports@LUMS and has numerous other accolades under his belt. He personally mentors aspiring entrepreneurs at Pakistan's leading start-up incubators including Plan X and NIC, going out of his way to focus on issues Pakistan faces such as gender inequality and supporting women entrepreneurs in scaling their businesses.
Nominate Someone
Rules of Engagement
Alumni that have graduated from a LUMS degree programme are eligible to be nominated.
Self-nominations will not be considered. To be considered for an award, alumni must be nominated by another member of the community.
Alumni, staff, faculty, and any University personnel are especially encouraged to nominate alumni for the awards.
Alumni can be nominated for a single category only.
No LUMS Office of Advancement (OA) staff member or VC AAA committee member or VC AAA winner (previous years) is eligible for nominations.
Nominators cannot also be referees for the nominees.
Relatives/family members are not eligible referees.
Incomplete references will not be considered and may impact the final evaluation of the nominee.
Going forward, engagement with LUMS will carry extra weight as we want to acknowledge alumni who have contributed to LUMS in terms of time, effort, or funds over the years. Alumni engagement of any scale or scope must be mentioned.
An award winner who is unable to attend the VCAAA ceremony in person, may be presented the award in absentia. A member of their family will be invited to accept the award on their behalf.
Criteria
A nomination must include the first four items listed below. 
Completed VC-AAA Nomination Form
Single-page resume of the nominee
A single-page case detailing why the nominee deserves to be recognized
One letter of reference (maximum 400 words) following this template
Any additional information or accomplishments of the nominee that may help the evaluation committee (Optional)
Important Dates
The evaluation, shortlisting and finalization of award winners will be conducted by the Awards Committee comprising of eight members consisting of faculty members, senior alumni, the Director of Advancement, and chaired by the Vice Chancellor.
Details about the Awards Ceremony will be communicated soon.
Categories
Scholarship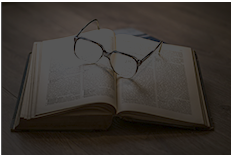 Recognizes alumni whose application of knowledge or innovation has made a significant impact on the community and society.
Professional Excellence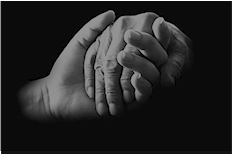 Recognizes alumni whose work has created change in their chosen profession, and who have demonstrated a record of outstanding service in their profession.
Entrepreneurial Achievement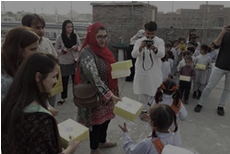 Recognizes alumni who are active in initiating or contributing to innovation or creative new ideas, solutions or business opportunities through start-ups that have displayed strong growth and longer-term success.
Chapter Recognition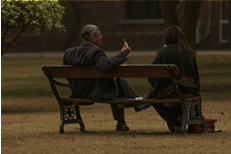 Recognizes alumni chapter heads/members/mentors who have made an exceptional contribution towards their respective chapter and shown continued commitment to LUMS.
Community Impact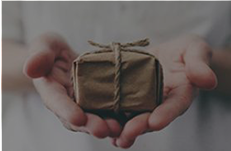 Recognizes alumni who have made a positive social or philanthropic impact on the community, enhancing the quality of life while reflecting the values of LUMS.
Contact Us
You are always welcome to reach out to us or drop by for a visit! Our team strives to nurture your connection with LUMS, and is always happy to help.
related Links
Alumni Relations
Postal Address
Alumni Relations, LUMS
DHA Lahore Cantt. 54792, Lahore, Pakistan
Office Hours
Monday - Friday
8:30 am - 5:00 pm
Nuzhat Kamran
Director – Office of Advancement
nuzhat.kamran@lums.edu.pk
Muhammad Irfan Latif
Assistant Manager – Office of Advancement
irfan.latif@lums.edu.pk
Marwa Mohkam Sheikh
Assistant Manager – Office of Advancement
marwa.mohkam@lums.edu.pk
Minahil Khalid
Senior Officer – Office of Advancement
minahil.khalid@lums.edu.pk